Eye eczema is typically a form of contact eczema, usually triggered by contact allergies to cosmetics, as well as sun creams, contact lens solutions and other anti-ageing beauty products.
Eye eczema or dermatitis is a skin condition that's on the rise among middle-aged women who have spent typically two decades applying eye cosmetics daily until eventually their skin developed an intolerance to cosmetics.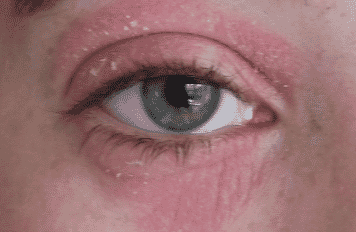 Cortisone and steroid creams are not suitable for use on skin around the eye area as the skin there is too delicate and the steroids are too harsh. So eye eczema treatment for this very common form of eczema are limited as non-steroid emollient creams used for body eczema are too heavy for
the delicate eye area.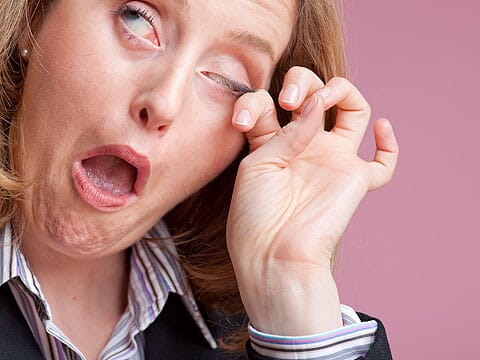 Elaine Wright, 51, is a married civil servant from Castleford in West Yorkshire who eventually found a solution for her eye eczema in Hydrosil Dry Eye Gel, a light quickly absorbent gel containing a vine extract of cardiospermum, commonly known as a 'phytosteroid' that can quickly relieve itchy, inflamed and irritated skin and is an effective natural eye eczema treatment.
Phytosteroids perform similar functions to chemical steroids but are naturally sourced from plants and can be used daily as opposed to only for limited periods of time. They can also be used on more delicate areas of skin as they are not as damaging are chemical steroids.
Elaine says:
"I've never had eczema even as a child, but a year and half ago I started to develop itchy eyelids. It started off as a mild irritation but over a few months developed into a constant excruciating itch that left my upper eyelids and the lower eye lid of the left eye red raw, swollen and very dry.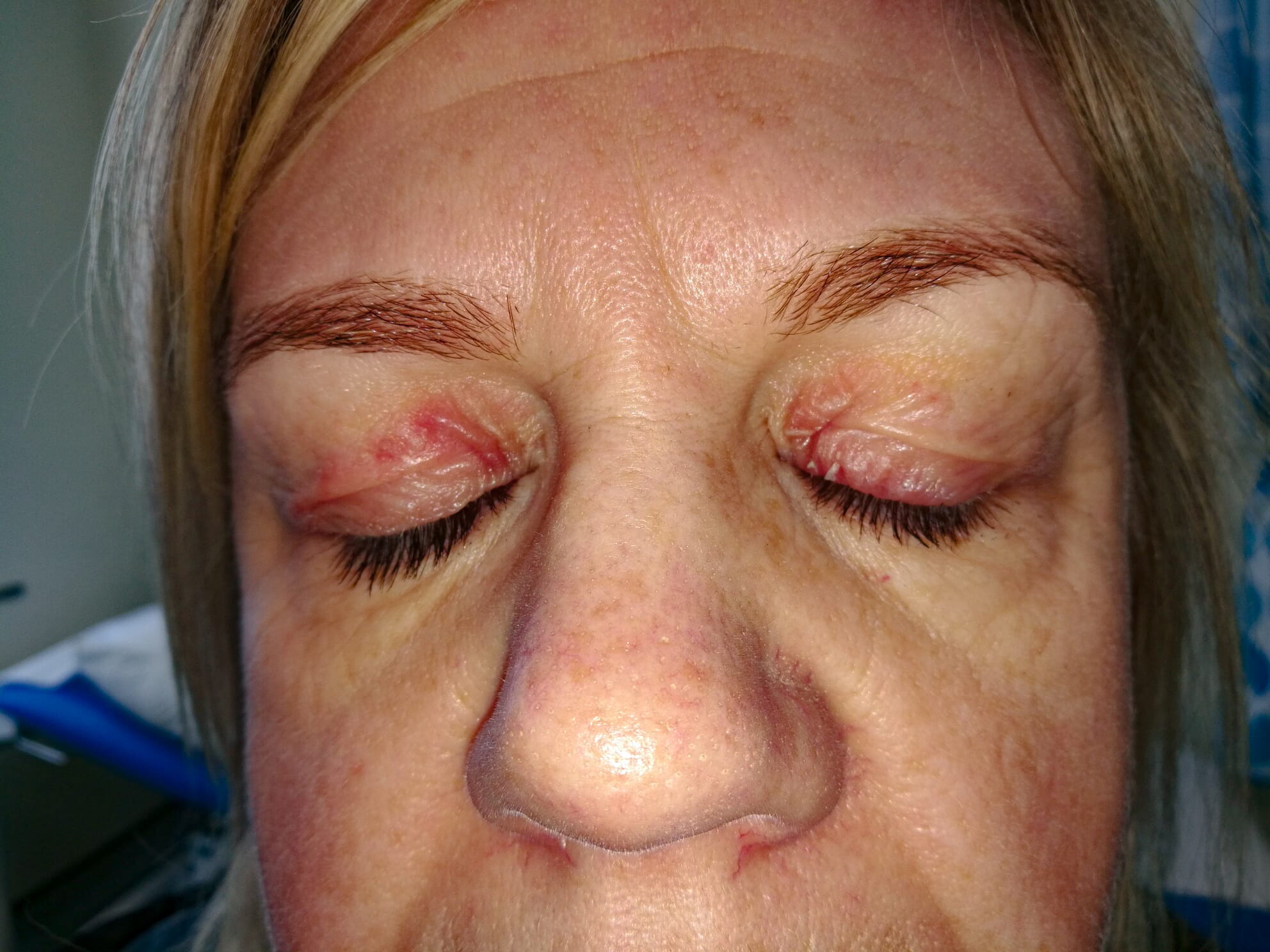 When I couldn't bare it any longer I went to the doctor and was prescribed a cortisone steroid cream, at 0.5 percent. But my doctor said I should take care when using it and only use it for a week as apparently its quite dangerous to use steroid cream on the face at all and especially around the eyes. The side effects can cause permanent damage or discoloration to the skin if you use them for too long. Obviously this worried me, but my eyes were so painful I was prepared to take the risk.
Over the week of using the steroid cream my eyes did improve and I felt some relief from the itching and soreness but as soon as I stopped the steroid cream after a week the eczema came straight back.
Within days of stopping the steroid cream, the skin around my eyes became itchy, red and quite swollen. I had to completely stop wearing all eye makeup and the skin was too sore to touch anyway.
I know eye eczema is not the worse condition in the world, but I was getting quite down about it as it was so irritating, I could feel it all the time. At night it would wake me up and I'd feel like I wanted to scratch my eyelids sometimes as it was so itchy and sore. In the mornings and my eyes would look exhausted and red.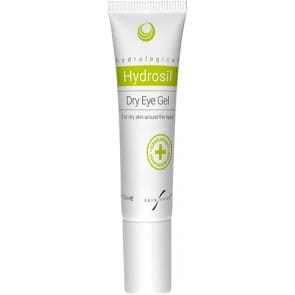 I didn't want to resort to the steroid cream again but there was nothing specific available in the chemist and the doctor didn't have any other suggestions so I decided to investigate some alternatives myself as I felt there had to be some kind of alternative to steroids.
I simply put 'eczema on eyelids' in a search into Google and was surprised to find it was much more common than I realised with a lot of blogs and discussions about it.
The most-stand out reviews I found that were most relevant to my symptoms were on an eye gel called Hydrosil Dry Eye Gel.
The eye gel contained a natural vine extract from Sri Lanka, called cardiospermum halicacabum. There were several studies cited that showed this vine extract helped with eczema. There were also so many positive reviews on the eye gel from people with eye eczema symptoms that sounded exactly like mine that I decided to give it a go as it wasn't expensive and could be ordered in the UK.
As soon as I put the Hydrosil Dry Eye Gel on for the first time I knew it was going to help me. There were a few seconds when it stung a bit when I first applied it as my skin was literally an open wound, but within minutes my eyes felt instantly calmer and less itchy. It took a few weeks for my eyes to really improve but every day they felt a little bit better after applying the eye gel.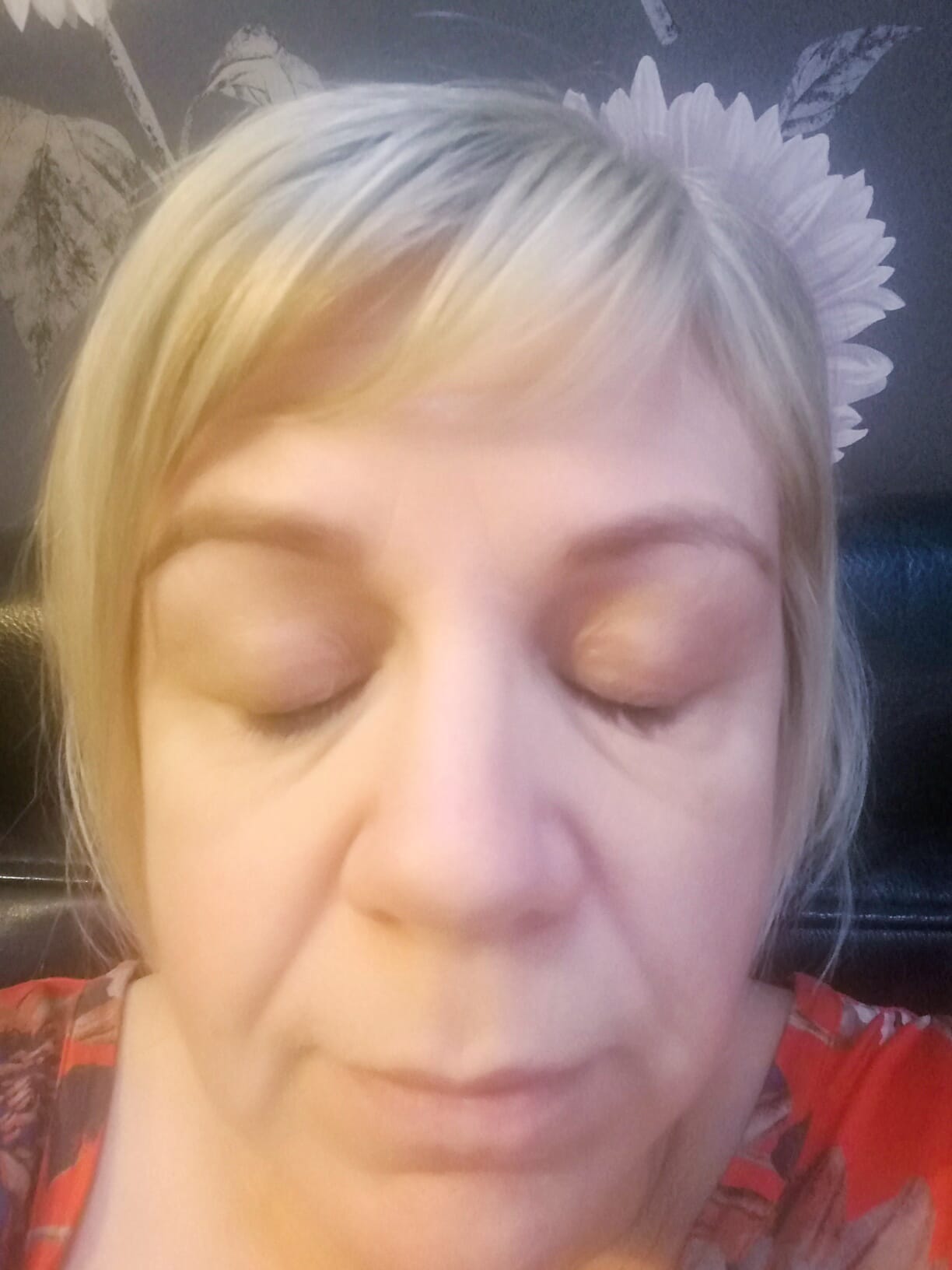 Since using the Hydrosil Dry Eye gel twice daily over the ten months I've only had to resort to my steroid cream once and only for a few days.
The eye gel seems to keep the eye eczema away for several months at a time and the bad flare ups that I was having every few weeks before are now rare and they're gone almost as soon as they arrive.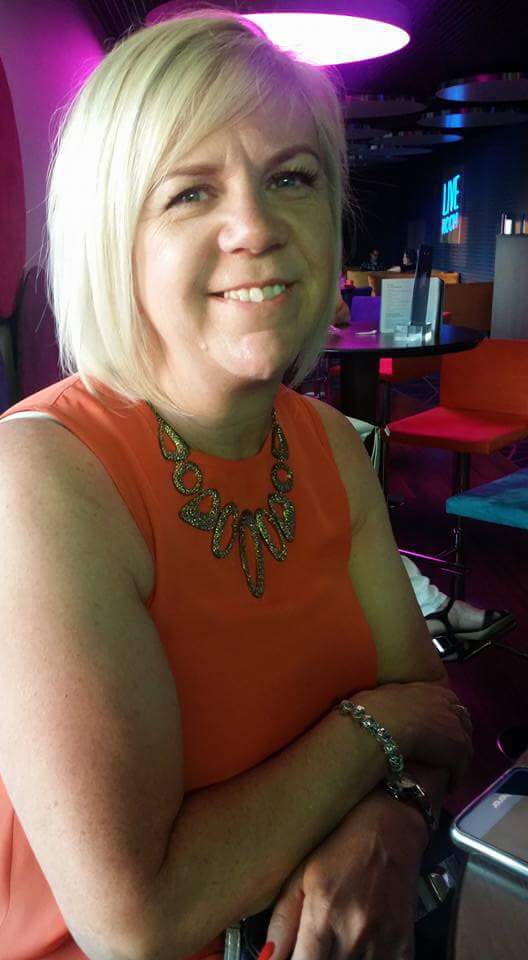 I can wear eye make up again if I out the eye gel on first, which is fine as it's a light gel and make up goes easily over it.
Not only has my eye eczema cleared up, the skin around my eyes feels much softer and less crinkly than it was. I used to look tired all the time as the skin was so dry and red around my eyes.

The Hydrosil Dry Eye Gel has been a complete saviour for me and I'd recommend it to anyone suffering from eye eczema who's worried about using steroids near their eyes. The vine ingredient in my eye gel has impressed me so much I've ordered the dry skin gel containing the same ingredient but in higher concentrations for my son to try as he suffers from eczema on his body and I'd prefer him to try and not use steroid cream too.".
Hydrosil Dry Eye Gel contains an extract of Cardiospermum halicacabum, which is a natural phytosteroid taken from a common Sri Lankan vine.
A UK trial and several published studies published studies * prove cardiospermum's calming and restorative effects on inflammatory conditions of the skin including eczema and dermatitis.
Hydrosil Dry Eye Gel has been developed as an extremely gentle and light formulation suitable for very sensitive, itchy and dry skin around the eye.
The eye gel delivers anti-inflammatory and anti-itching benefits without damaging or irritating the delicate skin around the eye and can be used as often as required.
Hydrosil Dry Eye Gel can be applied daily to dry, itchy skin around the eye and is ideal for use under make-up and is FREE from parabens, perfumes MI and SLS and is 100% vegan.
Available from www.skinshop.co.uk