All forms of concealers and foundation are bad news for acne-prone skin and are often responsible for a whole host of acne causes. Even those that are supposedly designed to be for sensitive skin or skin prone to acne, foundations, powders or concealers that offer a 'blanket' cover for skin are far from ideal for acne prone skin.
Simple tips to make acne prone skin look better without concealers and foundations
However, having acne and not wearing foundation or concealer isn't easy as for many acne sufferers as these are the essential camouflage tools.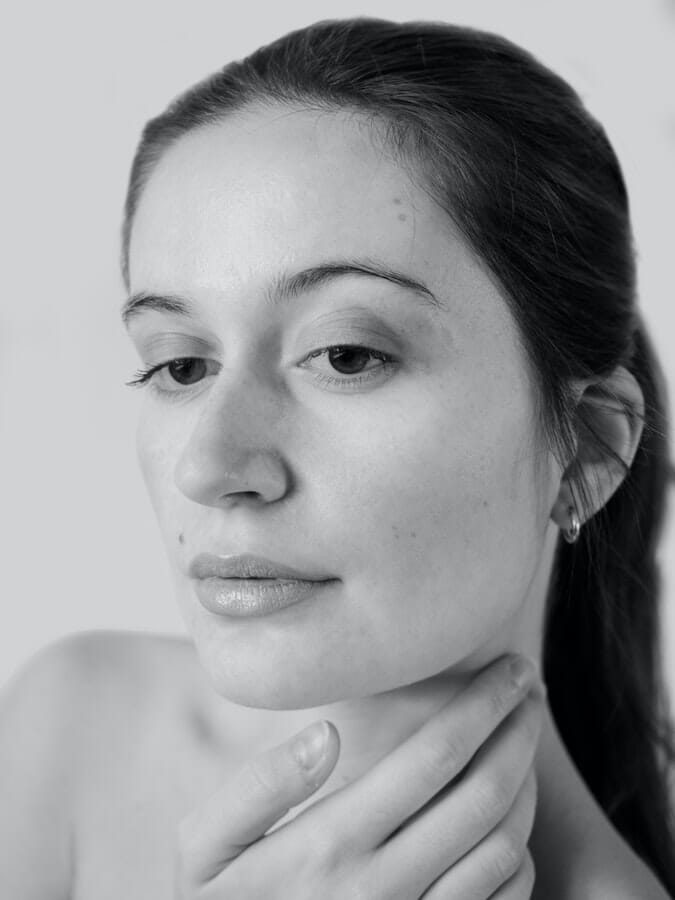 Most foundations and concealers do not let the skin breath. They also tend to clog up pores and attract an excess of bacteria and dirt that stick to the foundations and make matters worse for acne-prone skin. If your skin is oily, the oil can mix with the foundation or concealer creating a breeding ground for rancid sebum and bacteria, which can lead to more acne out breaks.
The best thing anyone can do for their skin if they are prone to acne and to help improve their acne is to go make up free as often as possible.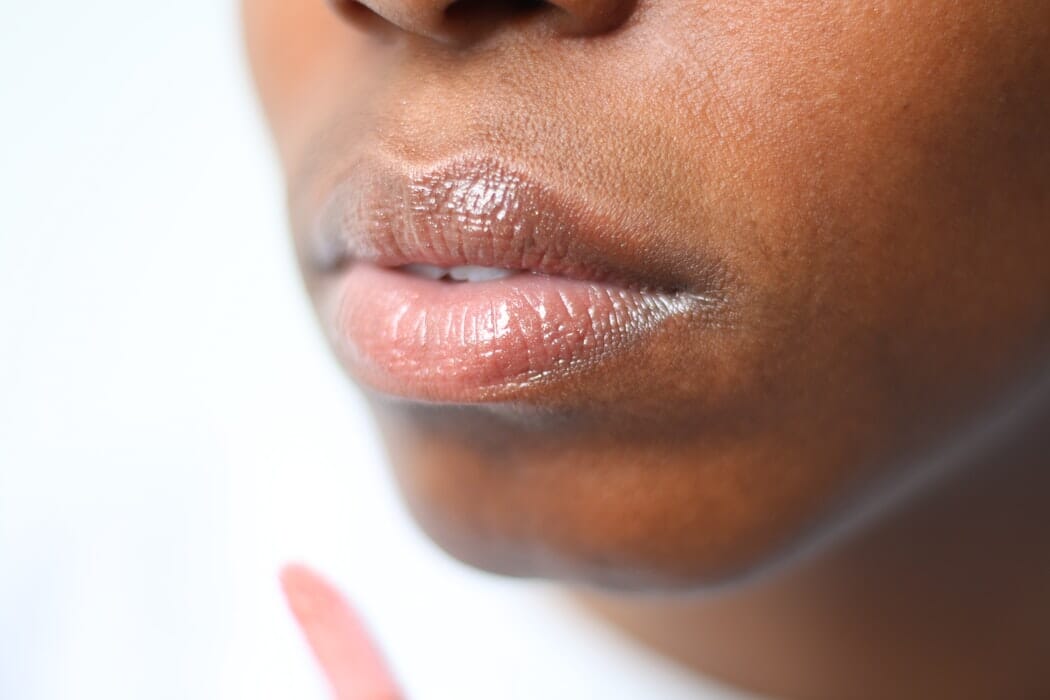 There are several things you can do to help make acne prone skin look better and give you confidence to go without the use of foundations and concealers which in the long run will hugely benefit your skin as well as improve your acne.
Here are 5 tips to improve the look of acne prone skin without concealers or foundations;
Use a pore minimising and skin tone balancing toner
Open pores and uneven skin tones are the bane of most complexions from to acne. Although for a while toners have been out of fashion in skinacre , now they are back and better than ever. Modern toners designed to reduce pore size and even out skintone are excellent for use on acne prone skin as they clean and calm skin while balancing tone and closing up open pores, making skin appear more even and smoother.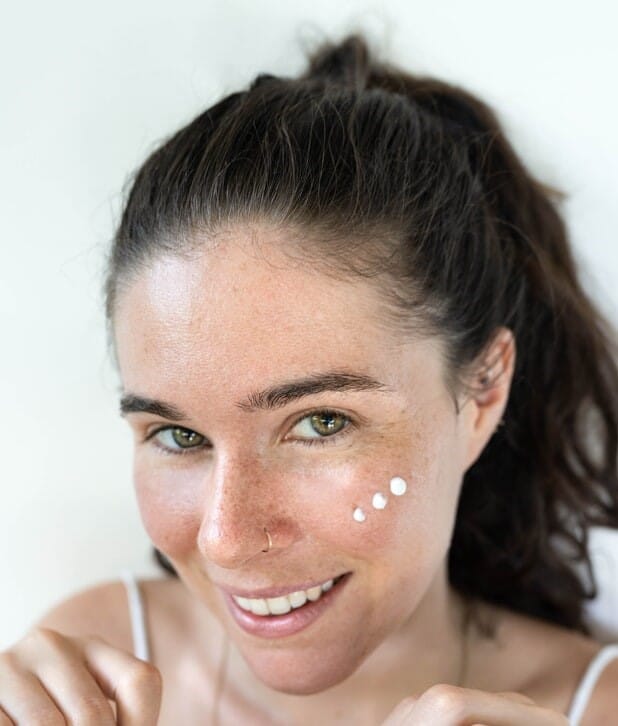 Exfoliate daily
Daily gentle exfoliation is one of the best ways to improve the appearance of acne prone skin. The exfoliation generates new skin growth which can help remove dead skin and dirt build up on the surface of the skin and give the skin a healthier glow, reduce surface black heads and pustules as well as make skin appear smoother.
Use a 'colour free' mattifying primer
A new breed of primers are doing far more than just priming skin. Modern primers can do everything from feeding the skin with good bacteria to smoothing skin texture, blurring imperfections and mattifying complexions, all of which are essential for improving the appearance of acne-prone skin. Primers still let skin breath so using a non pigmented mattifying primer as opposed to a thicker pigmented foundation can help skin look less shiny and smoother. A mattifying primer used after exfoliation will result in a significantly cleaner, smoother and less shiny complexion. Primers can also be used on all skin tones.
Use a mineral blusher
Mineral make up powders are much better for acne prone skin and a light mineral based blusher powder helps accentuate cheek bones and give a fresh faced touch of colour without clogging skin or aggravating areas of skin prone to acne.
Accentuate eyes, brows and lips
By focusing on making up eyes and lips, the areas of acne prone skin are less obvious. When larger areas of skin are pitched against the more accentuated features of the eyes and lips, the skin by comparison looks more uniform and therefore less attention is draw to areas of acne. Use brighter heavier colours on the lips and accentuate the eyes and brows.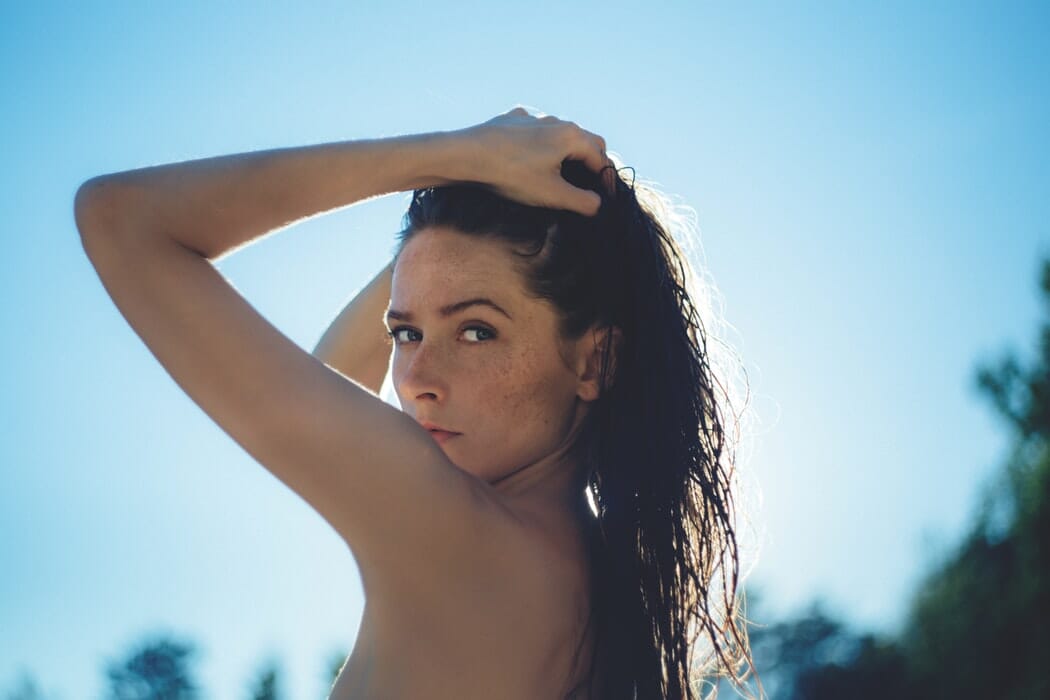 Shop our Clarol range for acne prone skin
If you are looking to try and wear less make up in order to improve the texture of your skin and reduce your acne, take a look at our products targeted specifically for acne-prone skin. All of our products in this range are suitable for people with both teen acne and adult acne. Calrol products help reduce the appearance of acne and build up the skin's natural acne fighting defences resulting on a preventative effect on future breaks outs. All Clarol prouducts are chemical free, alcohol free, dermatologically tested for sensitive skin, vegan and not tested on animals.
Shop the Clarol range here.