In stock
Super smooth 100% natural hypoallergenic cold sore lip balm with active extract of liquorice for daily use on lips prone to cold sores.

Prunus Amygdalus Dulcis (Sweet Almond) Oil, Cera Alba (Beeswax), Persea Gratissima (Avocado) Oil, Glycyrrhiza Glabra (Licorice) Root Extract, Helianthus Annuus (Sunflower) Seed Oil, Pimpinella Anisum Oil, BHT, Copernicia Cerifera (Carnauba) Wax, Limonene, Linalool.   Contains only natural ingredients. (Suitable for vegetarians but not vegans as it contains Beeswax which is a product created by bees.)
You might like!

Lip Q Liquorice Balm
Lip Q Liquorice Balm contains a highly concentrated extract of liquorice extract and if used daily can help protect lips from cold sore outbreaks.
Research published in the US Journal of Clinical Investigation has shown that liquorice has the ability to weaken the cold sore virus which lies dormant in the skin between outbreaks.
This cold sore lip balm contains glycyrrhizic acid to fight cold sore. Glycyrrhizic acid specifically targets the genes that are required to maintain the virus in its latent state by interfering with the production of special proteins that feed the infected cells.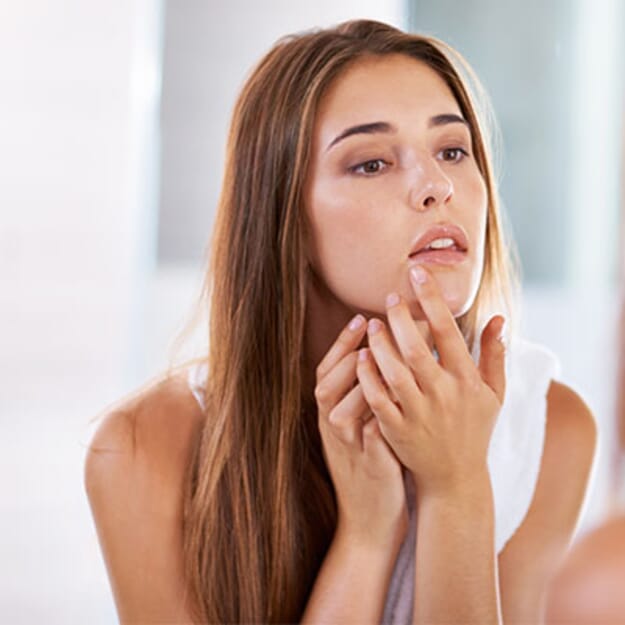 Glycyrrhizic Acid for UV protection
Glycyrrhizic Acid has also been found in studies to help protect the skin again UV damage. This is helpful for preventing cold sores as sun is one of the main triggers for cold sore outbreaks.
The study, carried out at Bierersdorf AG, Hamberg in Germany and published in the journal Experimental Dermatology, found that liquorice extract formed a protective shield on the skin that guards it against UV damage from sun exposure. It makes Liquorice potentially even more effective than sun creams containing SPF's, which only form a physical barrier from the sun as opposed to a biological one.
The liquorice extract worked by stimulating the skin's own defence system by releasing antioxidant molecules when applied topically to the skin, creating a biological and natural SPF in the skin itself.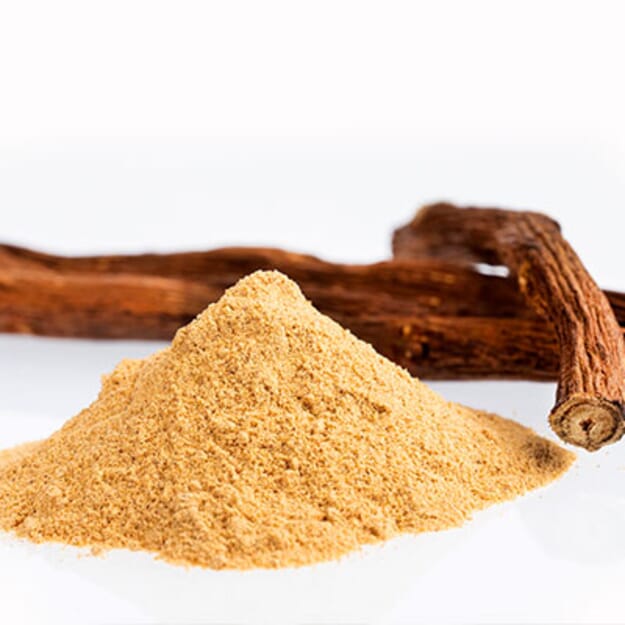 100% Natural
Unlike conventional treatments, due to its naturally derived ingredients, LipQ Liquorice Balm can be worn daily even between cold sore outbreaks without any negative side-effects as a preventative measure for protecting against cold sores. Use 2-3 times daily between and during cold sore out breaks as preventive protection against future outbreaks.
LipQ Liquorice Balm can be used in conjunction with LipQ Liquorice & Melissa Lip Gel (which should be used at the first tingle of a cold sore) to help prevent or reduce the intensity of cold sore outbreaks.
LipQ Liquorice Balm is 100% natural and is FREE from parabens, perfumes, MI and SLS.