The COVID 19 situation continues to affect every area of our work, social and homes lives.
Are we functioning normally?
Here at Skin Shop we took very early action to ensure we were able to continue through the crisis and keep on supplying our customers with the skincare they need to get them through this difficult period.
At the start of March 2020, we instigated shift teams with recommended social distancing and protective gear in our warehouse and packing departments. Our administration team began to work from home on a digital network system.
So far, this system has proved highly effective, both in its efficiency and safety. We are confident it will continue to function smoothly through this difficult period.
We also re-stocked many of our products earlier than we normally would in anticipation of production delays on new stock. So, we are well covered in terms of stock for the coming months.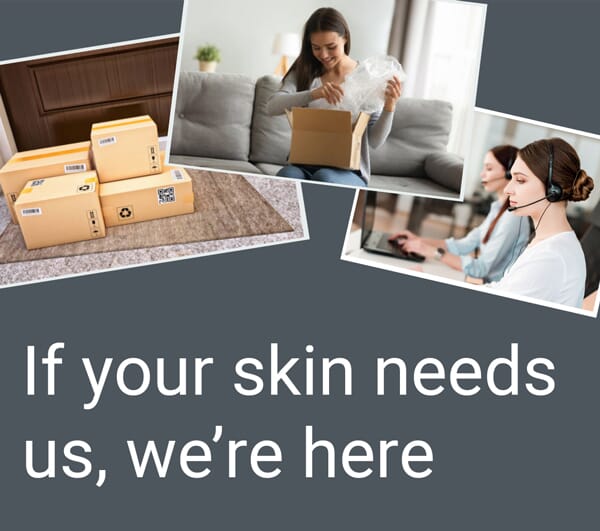 Are there delayed deliveries?
All our postage is handled by Royal Mail and sent out 1st Class delivery.
All products are being sent out from our warehouse in the normal processing times.
However while the postal system in the UK seems to also be running fairly normally, there are reports of some delays to certain areas, while others are getting their deliveries in normal delivery times.
We ask, therefore, that our customers are a little more patient than normal if they do not receive their packages during the normal delivery times while the postal service tries to cope under the current situation.
What are we doing to help with the fight against COVID 19?
We are donating products to various NHS Trusts around the country.
We hope our products can help front line workers keep their skin soothed and more protected from the damage of wearing protective face masks and gloves for long periods of time and frequent skin disinfecting.
We are proud to be part of the national effort to help frontline NHS workers through this incredibly pressing time.