Hydrosil Dry Skin Moisturising Wash 200ml
In stock
A natural moisturising wash for eczema-prone, dry and sensitive skin.
1. I get very dry skin below my eyelids, making my eyes really itchy in the corners. Could the dry skin eye gel help me?
We can never guarantee results as everybody has different skin. However, we did design the eye gel for exactly your problem of very dry skin around the eyes. We included inside the product an active natural ingredient called Cardiospermum which customers have told us has a fantastic effect on their skin. The gel itself is also moisturising. So hopefully it will help you. As with all products please do a patch test first.
2. Does this body wash have any benefits over normal soap?
The Body & Hand Wash is a natural non-irritant foaming soap product. Many of our customers react badly to soaps and washes with certain chemicals in them, such as Sodium Laurel Sulphate which irritate the skin. They are used by companies because they help create a lovely thick lather which people enjoying using. The Body and Hand Wash is free from such irritants but it still creates a rich lather. It uses a new type nozzle which creates foamy lather without the need for chemical foaming agents in the soap. It leaves the skin feeling moisturised and clean without feeling stripped and left dry.
3. I suffer from dry scalp but have greasy hair. Does the Dry Scalp Shampoo tend to make hair more greasy?
That is an unusual combination. Usually the oiliness from your scalp should prevent dryness. I suspect that the dryness is actually either a chemical intolerance in which case the dry scalp shampoo should be excellent or a yeast or fungus based infection of your scalp. In which case the Oregon shampoo would be better as it contains an anti-dandruff ingredient.
Both are moisturising and are not designed for greasy hair but more aimed at dry hair.
In this instance, I would recommend asking a doctor to look at your scalp and check the cause of the dryness.
4. How long does the Dry Eye Gel take to work?
This is a very difficult question to answer as everyone's skin is different and it also depends on the severity of your eczema. Also bare in mind  that Hydrosil Dry Eye Gel is not a medication, and so it has to work in harmony with your skin's natural pace. 
However most people tend to see an improvement in 2-3 weeks, though if your eczema is very severe this may take longer. You should also make sure that you are not using any other products around your eyes that may aggravate them, in particular make up removers, cleansers that contain chemicals or eye make up that contains glitter or very bright colours. Waterproof mascara can also be an irritant and is also problematic to remove as requires harsh cleansing or make up removers that contain detergents to dissolve the mascara. 
In addition many  chemical sun creams can also irritate the skin around the eyes if its prone to eczema, as can concealers containing SPF's. It's best to use pure mineral SPF's and mineral based concealers. 
5. I'm using steroids for my eczema can I use these products at the same time?
We can't comment on prescribed medications but would recommend that you always consult your doctor before taking any other products alongside your prescription medications. 
6. I stopping using steroids and switched to your products and my skin is even worse
We would never recommend that you stop any prescription medication in favour of our products. However if you have already decided to do this and you are experiencing worse symptoms this could be due to your skin reacting to coming off steroids. This is very common and symptoms can get significantly worse for a period, especially if you have been taking them for some time. People can go on develop a condition called 'red skin syndrome' after stopping steroids, where by their skin is very red and inflamed and sometimes it can even blister. 
If you are experiencing worse symptoms after coming off steroids we recommend you see your doctor for advice.
7. The Dry Eye Concealer is not coming out even though I've clicked it a lot, is the packaging faulty?
Thanks for contacting us. 
You do need to click the Dry Eye Concealer a lot of times. Click it continuously (not too fast) until you see the product appearing in the product appearing in the clear little window just below the lid.
We know this is a pain on the first go, but once the product is pumped up to the top of the tube it then dispenses on one or two clicks easily. It's a new airless tube that keeps the product super hygienic. This is crucial as its such a natural product.
The only downside is that the product does need to be pumped up from the bottom of the tube on first use. 
Please persevere with the pumps until you see the product appearing in the little window and then a few pumps more and you will be it appearing in the brush head.
8. Dry Eye Concealer dispenser button is stuck
Sorry you are having a few problems with your concealer.
Sometimes if you push the clicker dispenser too fast or too many times it can jam. It can be freed by either pushing it in fast and releasing it or pushing your thumb onto it and sliding it off in a way that frees the mechanism. Another way of describing it is a flicking motion. If this fails a light tap on the side of the tube can free it.
Please try the above. If that doesn't work please contact us and we'll see what we can do.
9. How is Donkey milk produced and is it done humanely?
We source our donkey's milk for our
Hydrosil Turmeric Butter & Hypoallergenic Milk Salve
from a Greek supplier who practices very gentle and humane treatment of the animals. They breed and live freely and are only brought in for milking which we understand can only be done by hand.
The background is that donkeys in Greece have declined from over 500,000 in 1955 to around 14,000 in 2008. The sad aspect of donkey's lives was that animals that serve no economic purpose or historically were used as pack animals or working animals, were treated unforgivably harshly. This was partly due to the impoverished nature of the owners and a general disregard for animal welfare. So donkey numbers had dropped by 97% due to dying off due to neglect.
But a few farms with around 20 donkeys milked them for cosmetic and therapeutic purposes. This business has grown and academic studies of donkeys in Greece show that these are quite probably the best cared for donkeys in the country with proper veterinary care and nutrition.
10. I often get very dry and itchy skin around my eyes, what could cause this and do any of your products help?
Dry, itchy and sore skin around the eyes is usually cause either by eye eczema or more commonly contact dermatitis from cosmetics and beauty products used around the eyes.
Our Hydrosil Dry Eye Gel and Dry Eye Concealer help many of our customers with this issue, They do not contain parabens or chemicals but do contain ingredients for calming down irritation and redness around the eye and on the eyelids, which is typically a form of contact dermatitis from eye cosmetics, or other beauty products used around the eyes. In addition contact lens solution and sun creams can also irritate skin around the eyes.
When used under make up, The Dry Eye Gel not only helps calm down irritation and redness but also helps protects the skin around the eyes from make up reactions.
To be even safer, use the Dry Eye Illuminating Concealer over the top of the Dry Eye Gel and so avoid using any concealers or foundations near the eyes. Most people find when doing this they can they safely apply eye cosmetics over the top to help reduce a risk of reaction.
You can also use the Dry Eye Gel overnight to further calm down irritation.
You can find both Hydrosil eye products here; 
A tip is also to be very careful what make up removers you use. In fact if you have irritated skin around the eyes then its best to avoid normal make up removers as they contain detergents.
You can find the Kalme Cream Cleanser here; 
However, as with all sensitive skin issues, please patch test products first before using.
Aqua (Water), Sodium Lauryl Glucose Carboxylate, Lauryl Glucoside, Disodium Cocoamphodiacetate, Sodium Cocoyl Glutamate, Panthenol, Sodium Hydroxymethylglycinate, Alcohol, Disodium EDTA, Sodium Chloride, Wheat Amino Acids, Glycerin, Berberis Aquifolium Extract, Cardiospermum Halicacabum Flower/Leaf/Vine Extract, Potassium Sorbate, Citric Acid, Phenoxyethanol, Sodium Benzoate, Sorbitol.
You might like!

Hydrosil Dry Skin Moisturising Wash
Hydrosil Dry Skin Moisturising Wash has been developed especially for sensitive skin. The wash leaves skin feeling clean without feeling stripped or dry.
Chemicals in many body washes and soaps can aggravate problem skin conditions.
This alcohol-free naturally foaming wash cleans and improves smoothness and softness of rough dry skin while protecting the skin's natural oils and helping to reduce itchiness and irritation.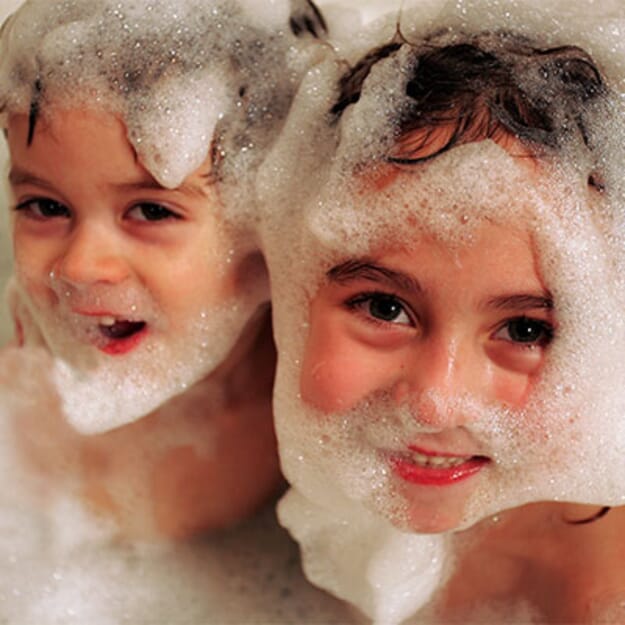 Moisturising and soothing
The wash contains Cardiospermum vine extract, a South Asian vine extract known for its potent anti-inflammatory actions on skin prone to eczema.
Hydrosil Dry Skin Moisturising Wash also contains wheatgerm, which is know for its skin smoothing effects and helps to leave rough dry skin feeling smoother and softer.
Free From
Hydrosil Dry Skin Moiusturising Wash is suitable for use on adults and children and is FREE from alcohol, parabens, petroleum, perfume, MI and SLS as well as 100% vegan.